WELCOME TO THE FEDERAL INSTITITUTE OF INDUSTRIAL RESEARCH OSHODI
Welcome to FIIRO's website, the official window of Nigeria's foremost research institute to the outside world. An adventure into this website affords you the opportunity to acquaint yourself with our vision, mission, antecedents, activities and land mark achievements.
We have the broad mandate of accelerating industrialization in Nigeria and has over the years developed technologies that have promoted the ideals of entrepreneurship development.
We have locally sourced alternative raw materials for our industries, thereby conserving foreign exchange; through adequate food processing techniques we have improved the nutritional content of our food intake and we have locally fabricated machines, equipment and many more.
Impressed as they were with FIIRO's unequal strides, corporate organizations, governments, NGOs, international organizations, donor agencies, and the academia have actively identified with our R&D pursuits. You can see a list of corporate beneficiaries from FIIRO's research work here.
Also at your disposal via this web are the schedules of our trainings, seminars and workshops. The website also showcases our publications and contributions in making R&D a worthwhile venture.
Please browse our website and use the search feature to link to publications available for download and other information you might need.
Thank you and WELCOME!!!
ADMINSTRATION AND SUPPLY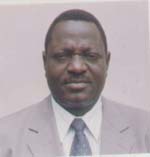 The Administration and Supply Department is headed by a Director, and it comprises the following: Administration Division, Training and Development Division, Staff Welfare and Discipline Unit, Servicom Unit, Pension Unit, Clinic, Transport Unit, Stores and Supplies Unit.
Administration
Service Compact With All Nigerians (Servicom) Charter
SERVICOM is a priority Project instituted by the Federal Government of Nigeria, aimed at enhancing service delivery. The Nigerian citizens are entitled to services which are timely, fair, honest, effective and transparently provided.
Based on these, the Institute has established a SERVICOM UNIT having a Charter, which show the promises upon which customers can expect quality service delivery, demand their rights to good service and have recourse when service delivery fails.
The SERVICOM UNIT comprises of:
Nodal Officer as the Project Coordinator
Charter Desk Officer
Details Of Customers/Clients
FIIRO's customers/clients include:
Government and Non-Governmental Organizations (NGOs)
MSME (Micro, Small, and Medium Enterprises) & Multinationals
External and International Agencies
Individual entrepreneurs
Members of The Organized Private Sector bodies (OPS)
General Public
Details Of Services Provided
Apart from its in-house Research and Development activities, the Institute renders services within the framework of its technical capabilities. These services are:
Sponsored Research
Contract Research
Analytical Services
Textile testing and Quality Control Services
Technology Transfer Services
Project Development and Design Services
CONTACT THE DIRECTOR
Mr. Akinwusi Olusesan William.
Director, Administration & Supply Department, FIIRO.
M.I.L.R. (Masters Degree in Industrial and Labour Relations)
B.A (Education) English
Diploma in Public Relations, Certificate in News Production Technique
Tel: +234 8033259252, +234 – 08059687661
e-mail address: This e-mail address is being protected from spambots. You need JavaScript enabled to view it , This e-mail address is being protected from spambots. You need JavaScript enabled to view it