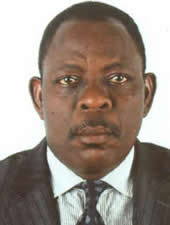 Mission of the Department:
To promote technological activities using microbial technology and Industrial process for food and non-food products through a highly motivated and committed Research team.
Strategies:
1· Motivated Task force teams.
2· Leadership by example/mentoring
3· Available Research facilities
4· Project review towards skill development
Biotechnology Programmes:
The Department runs some programmes such as:
1. Enzymes Programme
2. Mushroom Programme
3. Kunun-zaki programme
4. Pre-requisite programmes
Current Biotechnology Projects:
1· Microbial production and utilization of Industrial enzymes from agro-industrial wastes.
2· Production of condiments from lesser known seeds.
3· Production of spawns and Edible mushrooms from agro-industrial wastes.
4· Development and production of Prebiotics, Probiotics and symbiotics as food supplements.
5· Development and production of fermented sweet potato starter cultures.
6· Upgrading the production process of Ugba – an indigenous Nigerian fermented food.
Developed Technologies:
1· Production of soyadawadawa – a food condiment
2· Local technology for Oxytetracycline and Tetracycline production.
3· Wines from local fruits, vegetables and flowers.
4· Production of Industrial enzymes.
5· Production of Glucose syrup from cassava starch.
6· Production of edible mushroom.
7· Production and preservation of Kunun-zaki.
8· Soy-ogi production.
9· Soy-gari production.
10· Bottling and presentation of palmwine.
11· Production of unclarified, clarified and carbonated fruit juice.
12· Production of Biogas and Biofertilizer from agro-Industrial wastes.
13· Ogiri production
14· Shelf-stable Kunun-zaki.
Biotechnology Divisions:
There are three (3) Divisions in Biotechnology Department namely:
2· Waste Utilization and Fermentation Division
3· Molecular Biology and Genetics Division
Research Laboratories:
The following Research Laboratories exist in Biotechnology:
1· Enzyme Research Laboratory
2· Spawn Laboratory
3· Molecular Biology Laboratory
4· Fermentation Research Laboratory
5· Culture Collection Laboratory
CONTACT THE DIRECTOR
Lawal, Adekunle Kolawole (Ph.D)
Food and Industrial Microbiologist
Director, Biotechnology Department
Federal Institute of Industrial Research, Oshodi, P. M. B. 210233, Ikeja, Lagos, Nigeria
E-mail: This email address is being protected from spambots. You need JavaScript enabled to view it.; This email address is being protected from spambots. You need JavaScript enabled to view it.
Mobile: +234(01)8023164214;   +2348180653282         
Professional Body:
· Institute of Public Analyst of Nigeria (IPAN)
· American Society for Microbiology (ASM)
· Nigerian Society for Microbiology (NSM)
· Association of Industrial Microbiologists of Nigeria (AIMN) 
· Nigerian Institute of Food Science and Technology (NIFST).