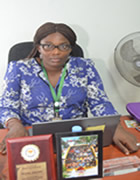 Description
The discovery of the DNA by Griffith et al in 1928 followed by the deciphering of its structure by Watson and Crick in 1953 revolutionized research in the life science. The understanding of the process of DNA replication also paved way for the development of the indispensable technique, polymerase chain reaction in molecular biology. The newly remodelled FIIRO Molecular Biology Laboratory is strategically positioned to offer world class molecular biology research and training services to the teeming Nigerian researchers and scientists. Our fully prepared and trained molecular biology team is ready to offer premium and top-notch molecular biology services to advance research in FIIRO as well as other internal and external clients. 
Services
Our services include but not limited to:
Molecular Characterisation of Microorganisms.                   a. Polymerase Chain Reaction (PCR) Based Techniques.            b. Fluorescence Microscopy.
DNA/RNA with cDNA Synthesis/Protein Extraction
Quantification and Purity Assessment of Nucleic Acids
Amplification of Target DNA Sequences.
Mutation/Polymorphism Detection
Protein Characterisation and Profiling.   a.Total Protein Profiling. b. Protein Characterisation. a. i. Molecular Weight Determination for Specific Proteins. b.ii. Identification of Specific Proteins.
Techniques
Some techniques to be used in service delivery include but not limited to:
PCR-RAPD
PCR-RFLP
PCR-ARDRA
PCR with Gene Specific Primers
16SrRNA Sequencing
ITS Sequencing
Fluorescent in situ Hybridization (FISH)
Reverse Transcription-PCR (RT-PCR)
Semi Quantitative RT-PCR (SqRT-PCR)
Agarose Gel Electrophoresis
Temperature/Denaturing Gradient Gel Electrophoresis (DGGE/TGGE)
SDS-PAGE
Western Blotting
Acronyms
PCR: Polymerase Chain Reaction
RAPD: Randomly Amplified Polymorphic DNA
RFLP: Restriction Fragment Length Polymorphism
ARDRA: Amplified Ribosomal DNA Restriction Analysis
ITS: Internal Transcribed Spacer
SDS-PAGE: Sodium Dodecyl Sulphate Polyacrylamide Gel Electrophoresis 
Equipment
Some equipment are listed and shown below.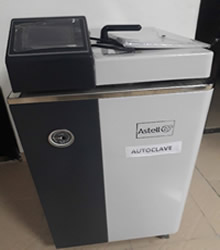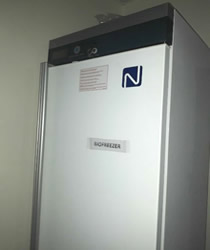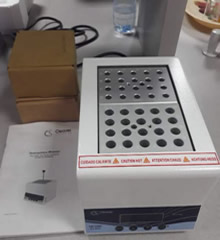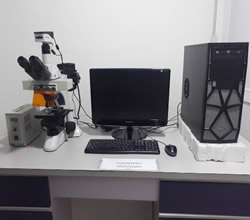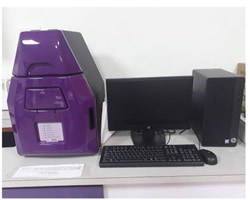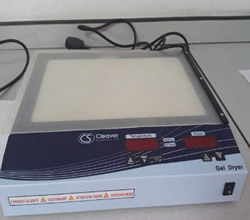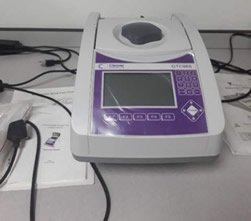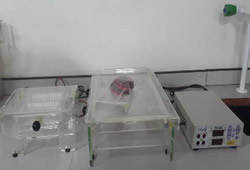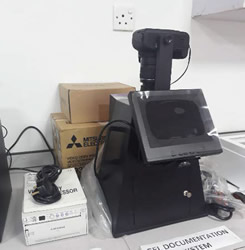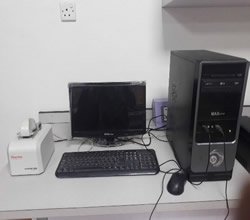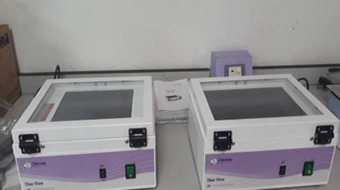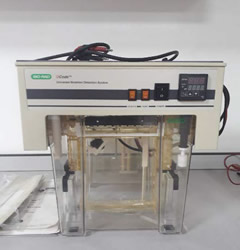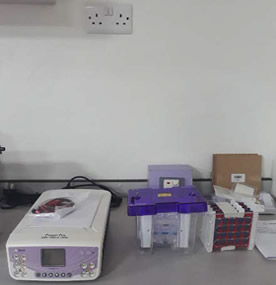 Contact Person
For information on collaboration, bench space and sample analysis contact:
Dr Temitope O. Fadipe
Biotechnology Department
Molecular Biology Laboratory, Ground Floor, Koleosho Laboratory Complex, FIIRO, Lagos.
Email: This email address is being protected from spambots. You need JavaScript enabled to view it., This email address is being protected from spambots. You need JavaScript enabled to view it.
Mobile: +2348033183943