Over sixty five students of Industrial Chemistry of the Covenant University, Otta, Ogun state, were at FIIRO on Wednesday the 17th of February, 2016 purposely to explore the riches and potentials of FIIRO's technological breakthroughs and their relevance to their course of study. The students were received by Dr. Dele Oyeku, Director – Extension & Linkage on behalf of the DG/CEO of the Institute, Dr. (Mrs.) G.N Elemo.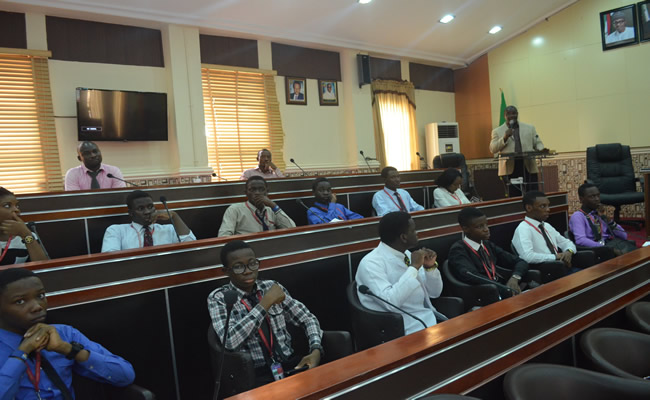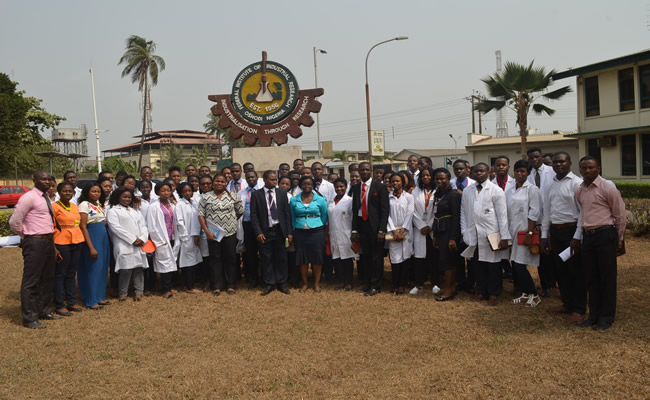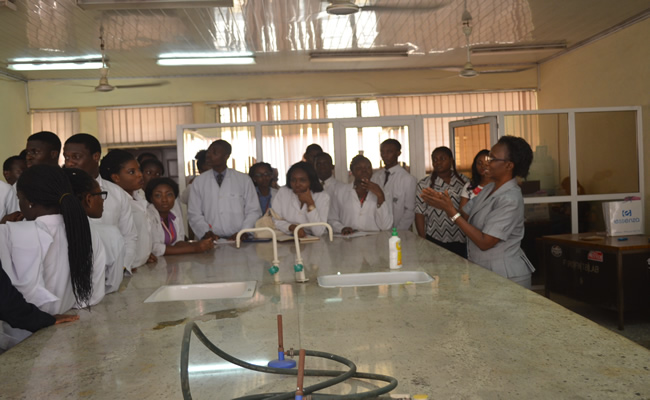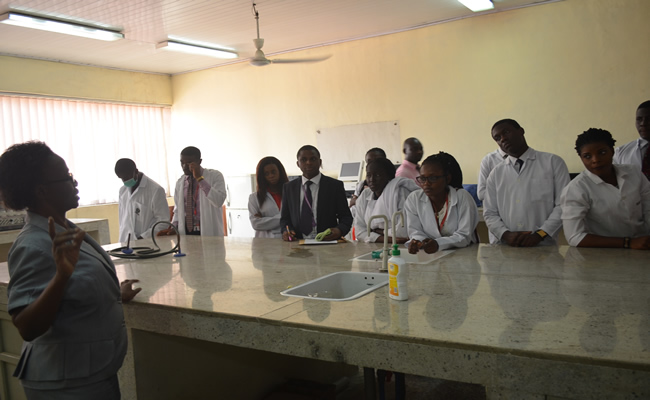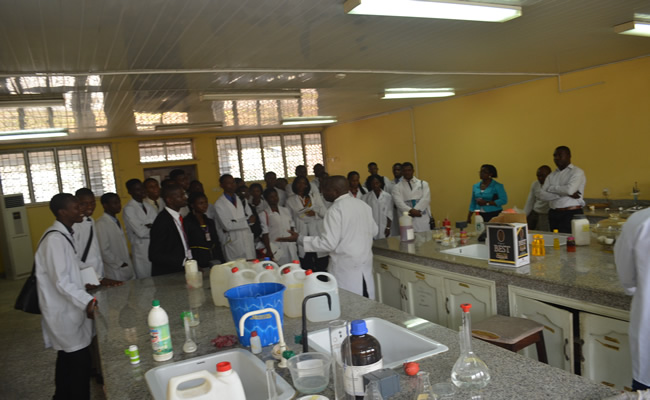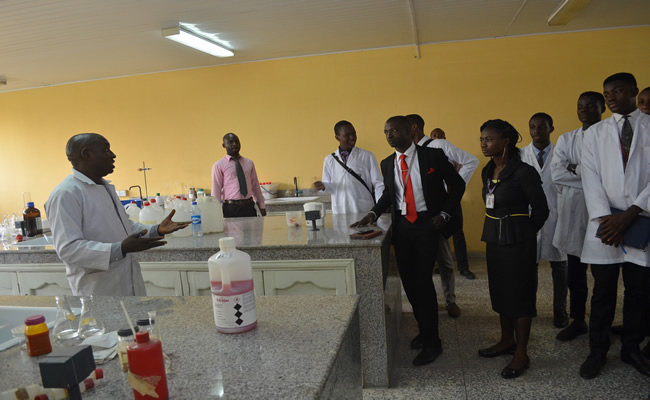 The students who cut across various levels of the university were led to the Institute by their supervisors namely: Dr. Ajani O.O, Adedapo Emmanuel and Audu Oluwatosin. Mr. Chris Olumuyiwa, the Institute's public relations officer gave an insight into FIIRO's activities and possible ways by which the students can key into the entrepreneurship opportunities available through acquiring FIIRO's technologies. He said the Institute is ready to partner with Covenant University on students' entrepreneurship development programme to compliment the University's effort. He commended the University for its giant stride in entrepreneurship development that has made the University to be described as an entrepreneurial University.
After the introductory talk, the students were taken round the Institute's facilities mostly laboratories and workshops on a guided tour by a combined team of the Pubic Relations Unit and Partnerships Division of the Institute.
The students were very excited for the opportunity to see the practical aspects of what they have learnt in theory.  Dr. Ajani O.O on behalf of Covenant University expressed profound gratitude to the DG/CEO and the entire management of the Institute for the opportunity given to the University for the Industrial Excursion. He further said that they are impressed by the array of commercializable products developed at the Institute and promised to organize a revisit to the Institute which will be a whole day affair.