WAAPP-Nigeria led a 7-man delegation from WAAPP-Cote D'Ivoire (West Africa Agriculture Productivity Programme-Cote D'Ivoire)  to the Institute on Tuesday, 2nd March, 2016 on fact finding mission. The delegation was received by the Director-General/CEO, Dr. (Mrs.) G.N Elemo and top management of the Institute at a brief ceremony at the Institute's Board Room. Dr. Adeogun, WAAPP-Nigeria who led the delegation to the Institute said the delegation from Cote D'Ivoire comprises of two officials from WAAPP-Cote D'Ivoire including the Deputy National Coordinator WAAPP-Cote D'Ivoire, Lorng Jean Paul and five Ivorian investors who have shown interest in adopting suitable technologies from Nigeria for commercial processing of Cassava, plantain, Corn and fish.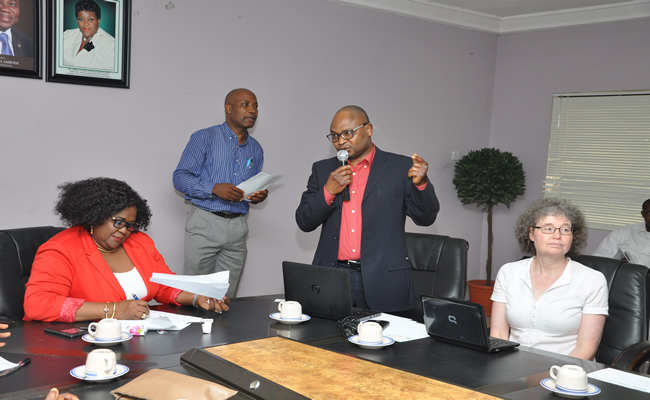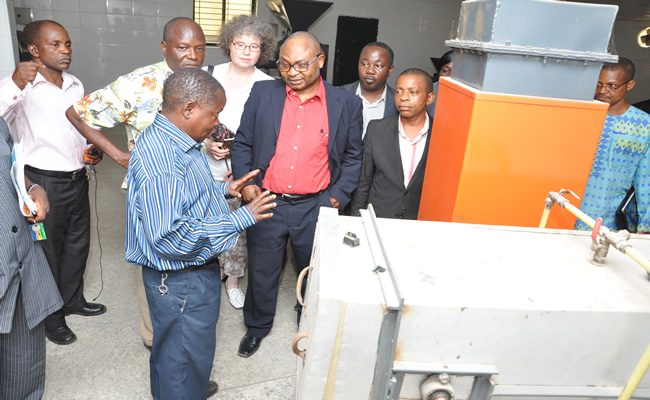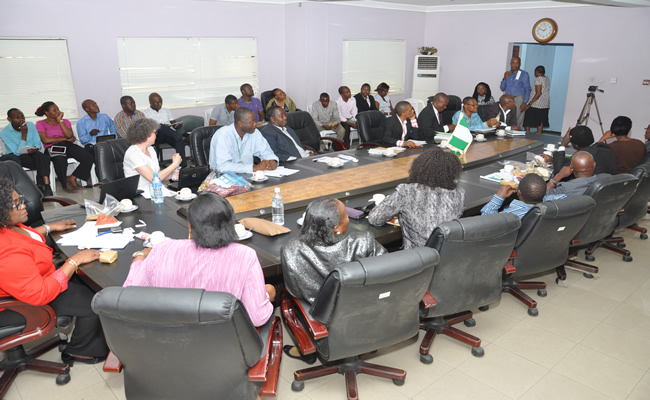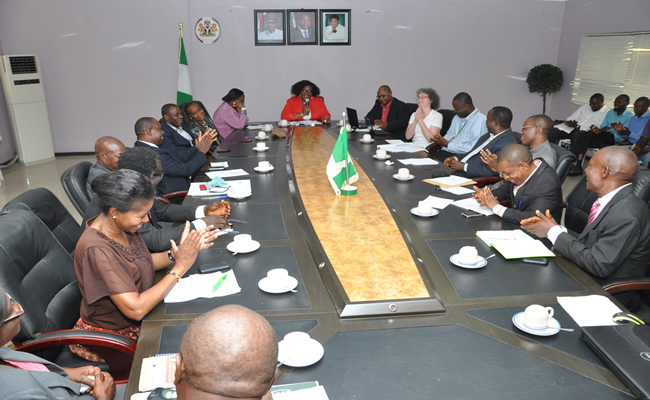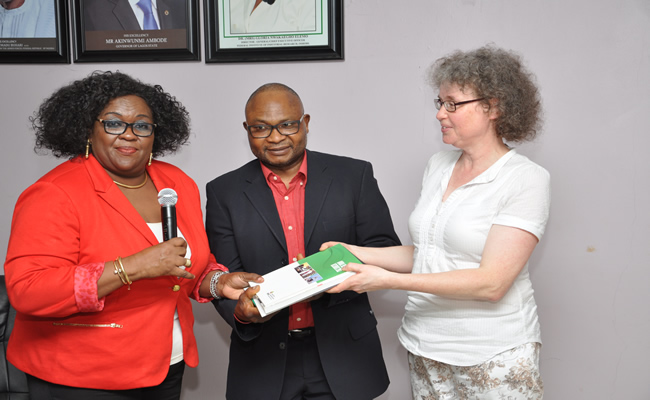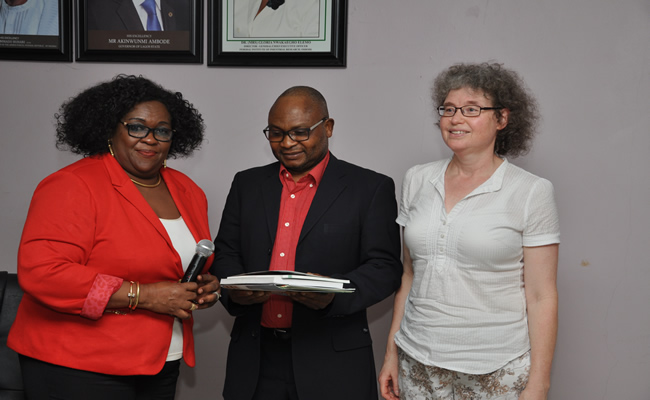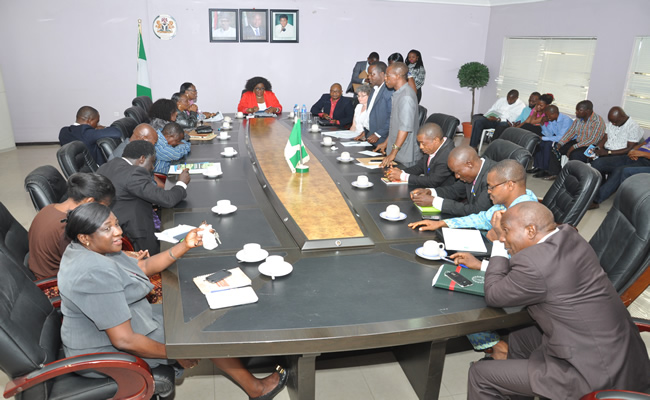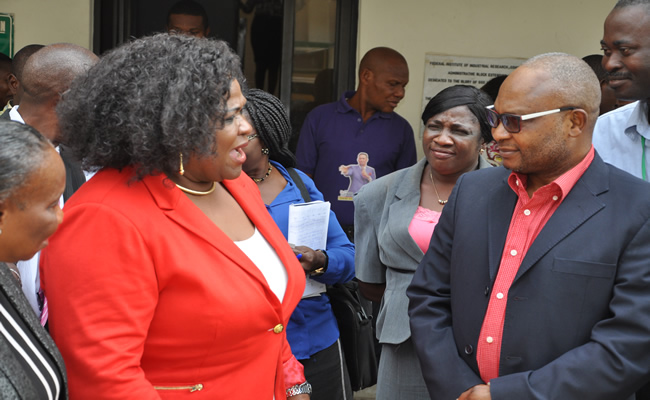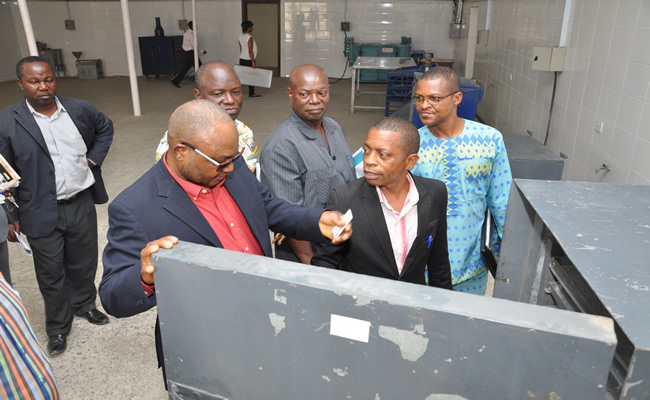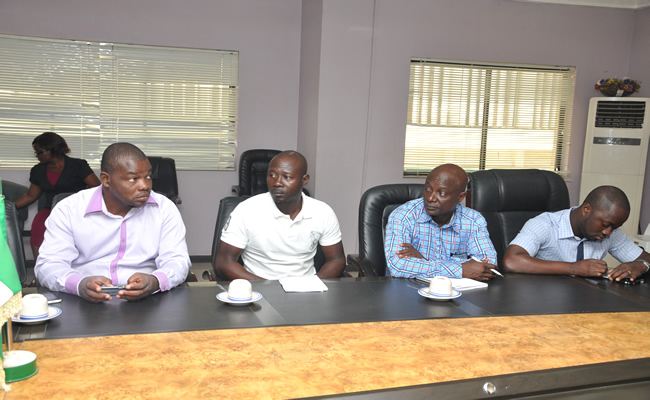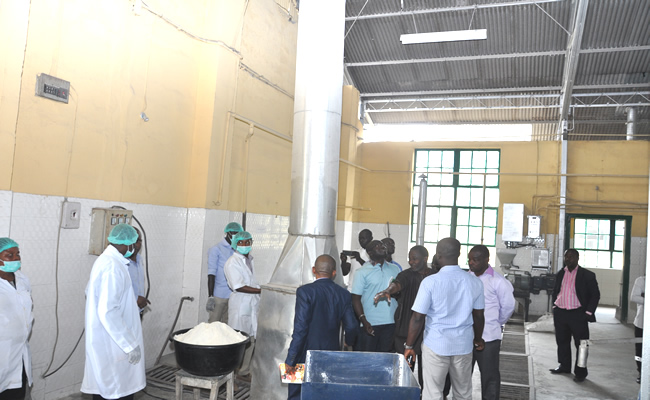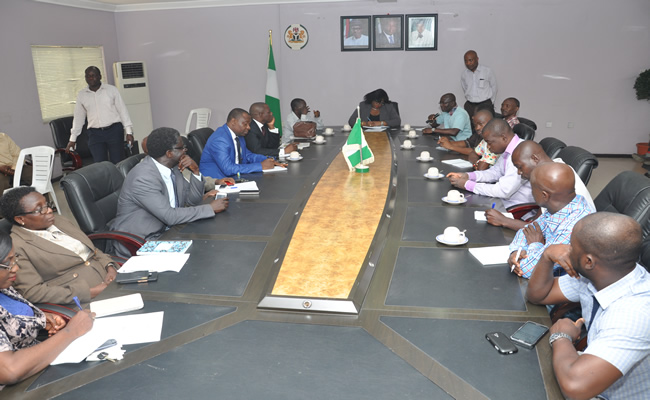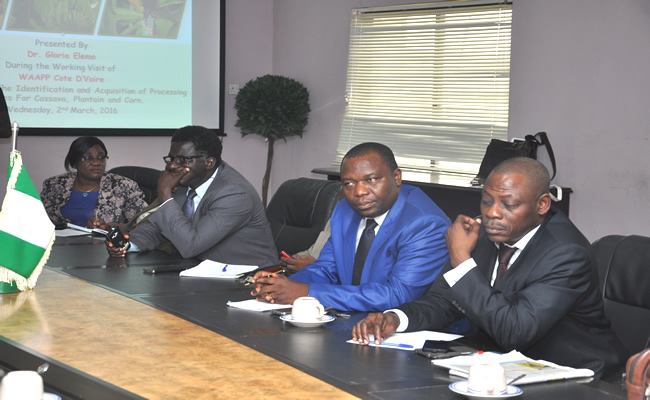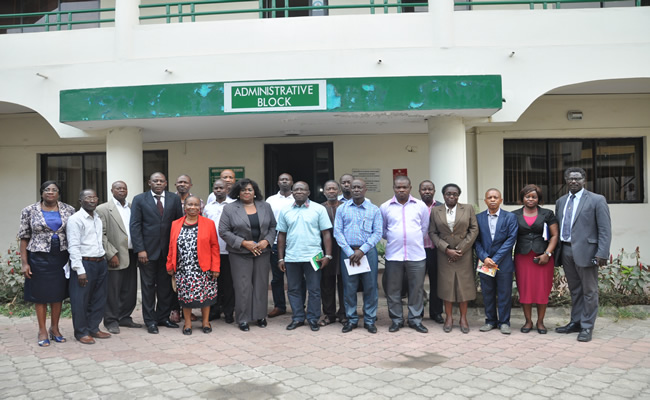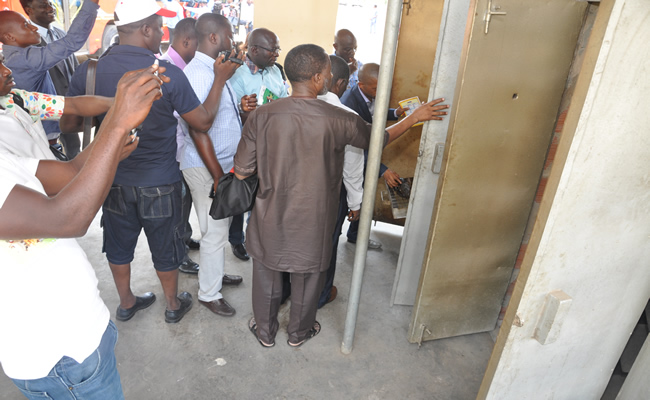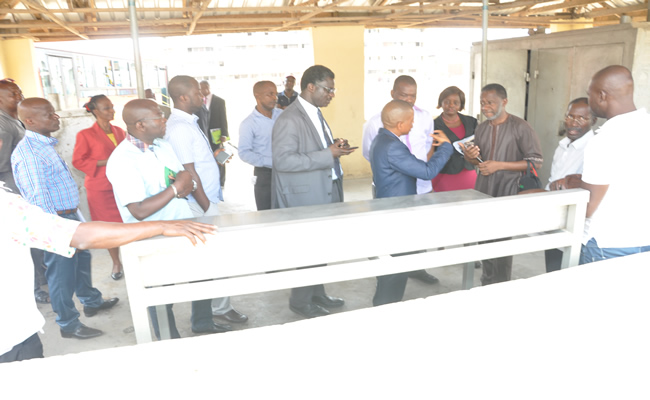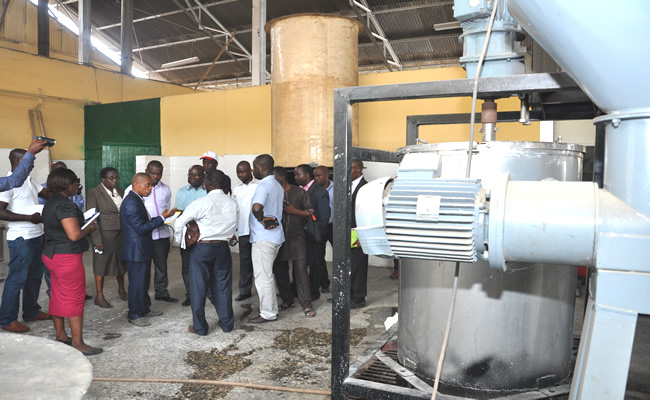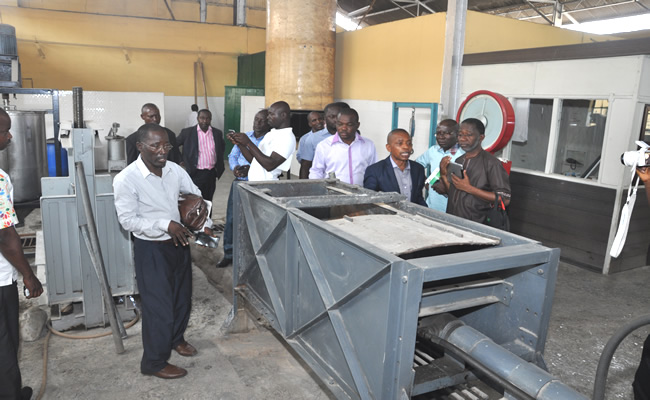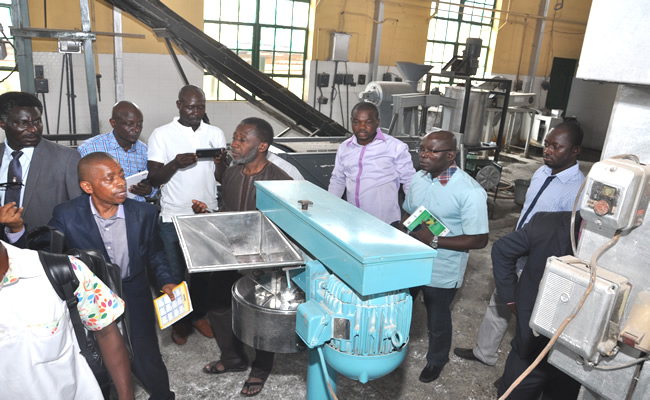 The DG/CEO after welcoming the delegation said she is fully aware of the mission of the team which is to identify organizations in Nigeria from where WAAPP-Cote D'Ivoire can assist Cote D'Ivoire investors to acquire processing machinery and equipment for processing of Cassava, Plantain, Fish, Banana and Corn into commercial shelf stable products. She informed the delegation that FIIRO has worked extensively in the areas of plantain, fish, corn and cassava processing with proven process technologies and processing equipment designed and fabricated at the Institute. She also informed the delegation that FIIRO is in constant working relationship with WAAPP-Nigeria on R&D (product development) and youth empowerment training. On this note, the DG/CEO assured the delegation that the Institute has the capacity and capability to meet all their requests through its Technical Assistance Services (TAS) that ensure that all the necessary equipment are fabricated and installed in Cote D'Ivoire by the Institute's engineers and technologists.
After the brief reception, the delegation proceeded on a guided tour to the Cassava Pilot Plant for practical demonstration on cassava processing into High Quality Cassava Flour, Industrial Starch and Odorless Fufu Powder; Technology Transfer Training Pavilion for practical demonstration on Plantain Flour production and the Institute's Fish Smoking Bay for practical demonstration on Smoked Fish production. The delegation was very impressed with the facilities at the Institute's pilot plant and commended the leadership of the Institute. Also, the delegation noted that the Institute has what it takes to solve the problem of industrialization in Africa.
Dr. Adeogun, the visit coordinator thanked the Institute for the opportunity for the technical visit despite very short notice. It was agreed that a follow up and work plan for Nigeria and Cote D'Ivoire would be worked out. Dr. Dele Oyeku, Director- Extension & Linkage also thanked the delegation and promised to be in regular touch until their goals are met.