In order to further consolidate the relationship between the Institute and Motive International – an American company, a team comprising of Ms Morgan Keay-Chief Executive Officer; Miss Jennifer Prillaman- Business Development Executive and Tunji Ladner – the Nigerian Representative visited the Institute on Monday, 25th January, 2016. The team was received by the Director-General/CEO of the Institute, Dr. (Mrs.) G.N Elemo assisted by Dr. Dele Oyeku (Director, Extension & Linkage) and Mr. Patrick Usen, the Chief Executive Officer, Inter-Heritage Promotions Limited, a Consultant to the Institute on R&D commercialization.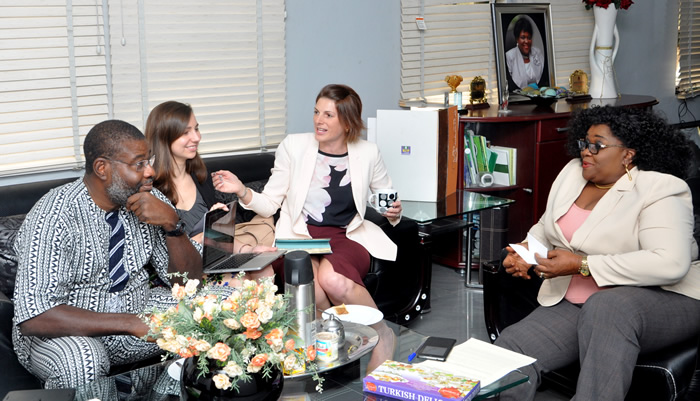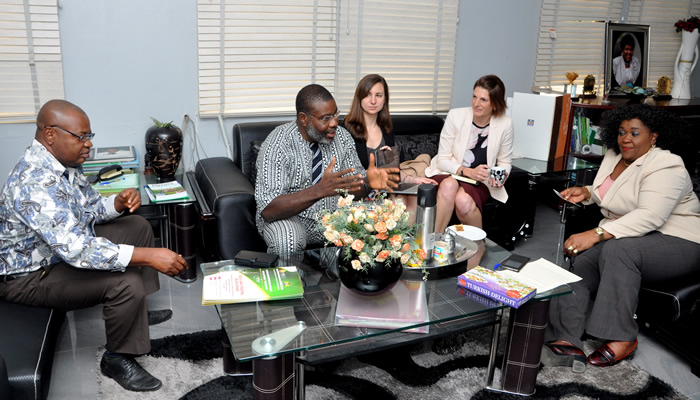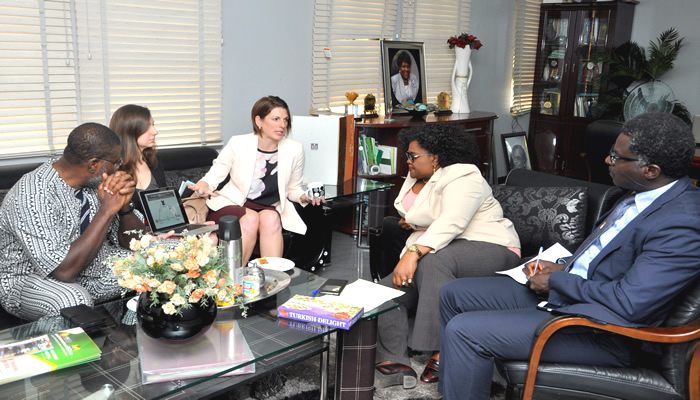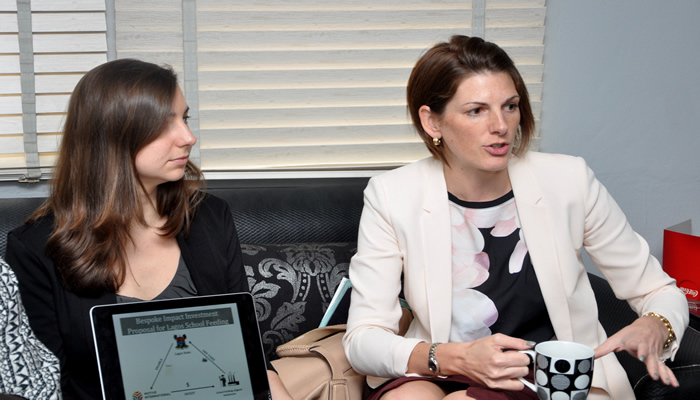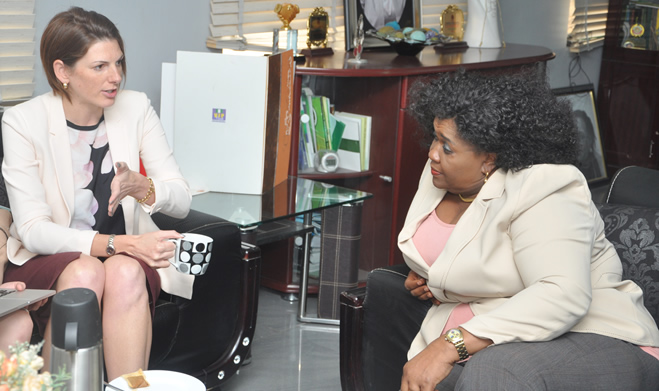 The DG/CEO, Dr. (Mrs.) G.N Elemo said she was very glad to receive Ms. Morgan Keay and her team back to the Institute for further discussion on developing a sustainable model for the National School Feeding Programme.
Ms. Morgan Keay reinstated the interest of Motive International as a social enterprise in food and nutrition security and strategic partnership to facilitate commercialization of the Institute's R&D results most especially in the areas of food and nutrition. She further stated that her company can facilitate the inflow of patience capital to both the private and public sectors in pursuance of the National School Feeding Programme. She said her company is already discussing with the Lagos State Government on School Feeding Programme and has indicated FIIRO as its technical partner for menu formulation and standardization.   
The DG/CEO in her response informed the team that the Institute is always willing to partner with organizations that can add value to its programs. She said the Institute is willing to share in the experiences of Motive International especially on the management aspect of the School Feeding Programme with the aim to develop a sustainable model for the National School Feeding Programme based on best practices all over the world. At the end of the discussion, both organizations renewed their resolute interest to work together for mutual benefit in national interest.