The Director-General/CEO of the Federal Institute of Industrial Research Oshodi (FIIRO), Dr. (Mrs.) Gloria Elemo has called for the promotion and utilization of indigenous technologies as a means of diversifying and stimulating the development of the national economy.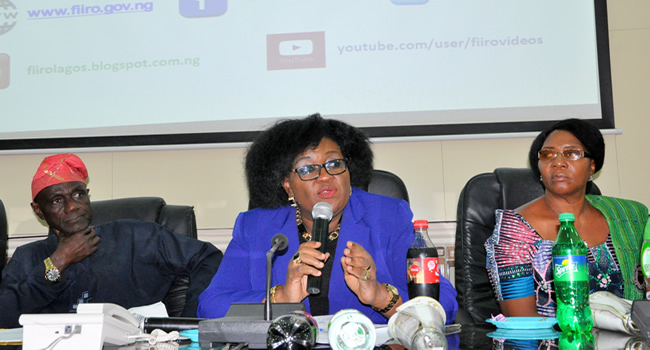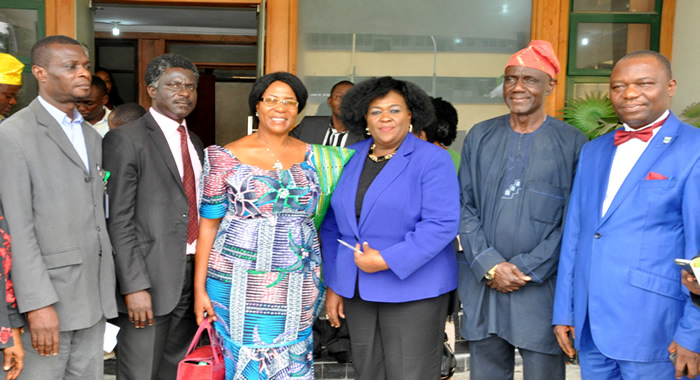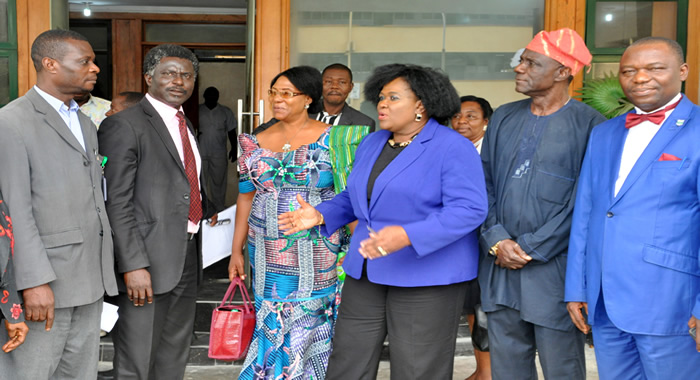 Dr. (Mrs.) Elemo stated this on Thursday, 11th August, 2016 while receiving the Business Women Wing and the Agriculture Trade Group of the National Association of Chambers of Commerce, Industry, Mines and Agriculture (NACCIMA) in a working visit at the Agency.
The Director-General/CEO of the Institute revealed that the technological breakthroughs at the Institute avails the nation an alternative solution to its current economic problems especially now that the federal government is looking into agriculture and solid mineral to diversify the economy.
Also speaking at the event was the Director of Extension & Linkage Department, Dr. Dele Oyeku who advised NACCIMA to explore the various research and development breakthroughs at the Institute and to take advantage of the over 250 technology-based investment opportunities available therein. He asserted that the group would do well to invest in the various technologies available in the Institute amongst which are: Fruit Juice from Nigerian fruits; High Quality Cassava Flour; High Quality Cassava Starch; Odorless Fufu Flour; Cassava Chips; Cassava-based Adhesives; Cassava-based Macaroni; Instant Pounded Yam Flour; Frozen Yam Chips; Potato Flour; Potato Chips; Vegetable Oil Extraction; Edible Cashew Kernel; Ginger Powder; Hair & Body Pomade; Ground Rice; Zobo Drink; Kunu Drink; Bottle Palm wine; Fish Smoking; Mushroom Cultivation; Black Soap and a host of others.
Speaking earlier, the Chairman, Agricultural Trade Group, NACCIMA, Asiwaju Olaitan Alabi who is also the National Vice President, NACCIMA spoke about creating awareness amongst members and sensitizing the public on the Institute's activities that are in line with the federal government's agenda of exploring the agriculture sector as an alternative to the oil to boast the economy.
His colleague, the Chairman of the  of the Business Women Group (NAWORG), Iyalode Alaba Lawson who was represented by Chief (Mrs.) Nana Okunribido, the Vice President, South West, Women Group hinted about the group's readiness towards developing women entrepreneurs and adding value to business communities in collaboration with FIIRO.
Mrs. Feyi Otokiti, who represented the Acting Director-General of NACCIMA expressed readiness of the association and its various groups to collaborate with FIIRO to ensure maximum deployment of indigenous technologies to diversify the national economy.
The Director-General, Dr. (Mrs.) Gloria Elemo responded saying that members of NACCIMA have contributed immensely to the economy in the fields of commerce, agriculture, mines and industry describing them as movers and shakers of the national economy. She assured the two groups of maximum support from the Institute on all their activities and programmes that will promote commerce and industrialization for job and wealth creation.