The challenge of diversification of the Nigeria economy and youth unemployment cannot be handled by government alone but through strategic partnership with relevant stakeholders. This was revealed by the Director General/CEO of Federal Institute of Industrial Research Oshodi (FIIRO), Dr (Mrs.) Gloria N. Elemo at the Memorandum of Understanding signing ceremony with Lions Club during the inauguration and public presentation of Lion Waheed Kadiri as the new District Governor of District 404B-1 on Saturday 20th August 2016, in Abeokuta Ogun State.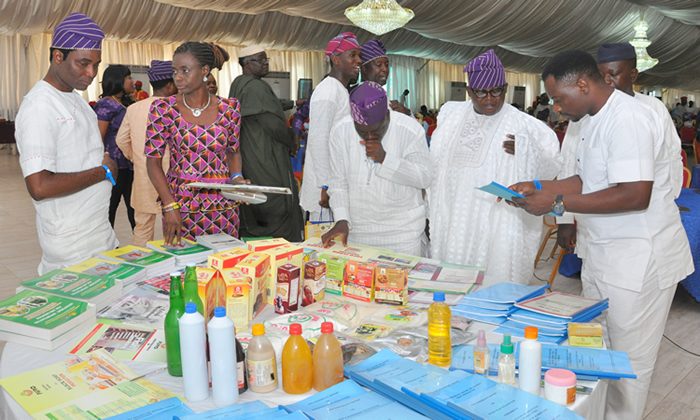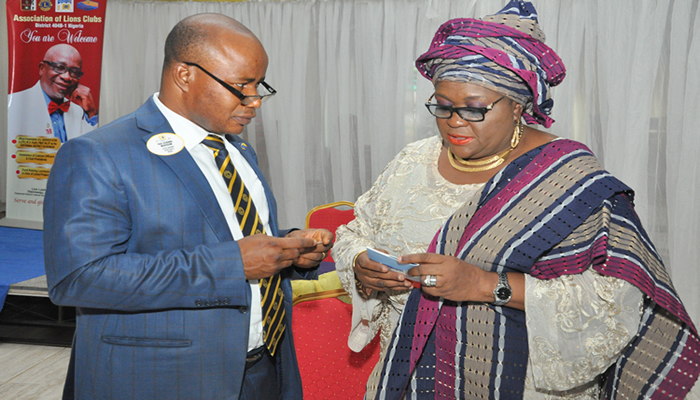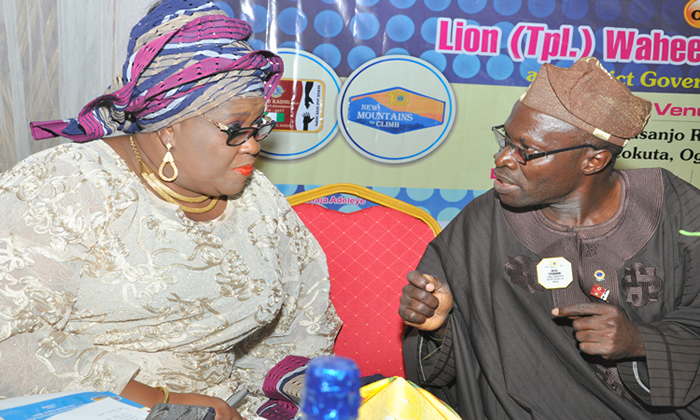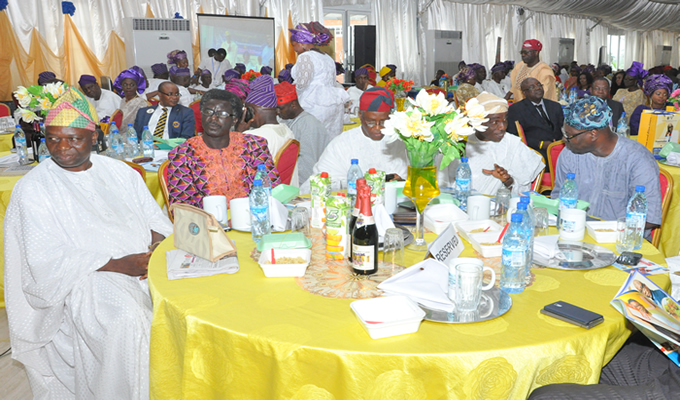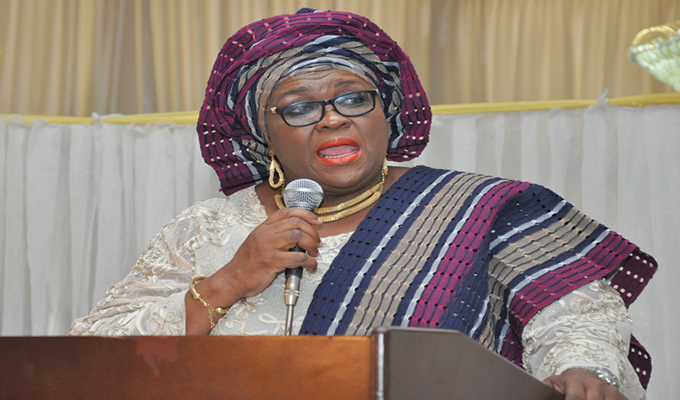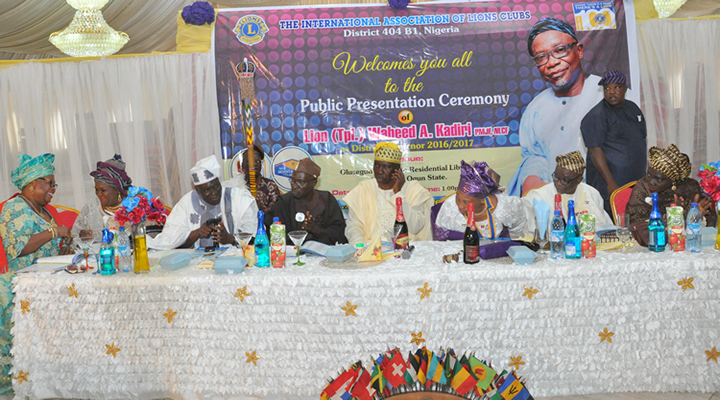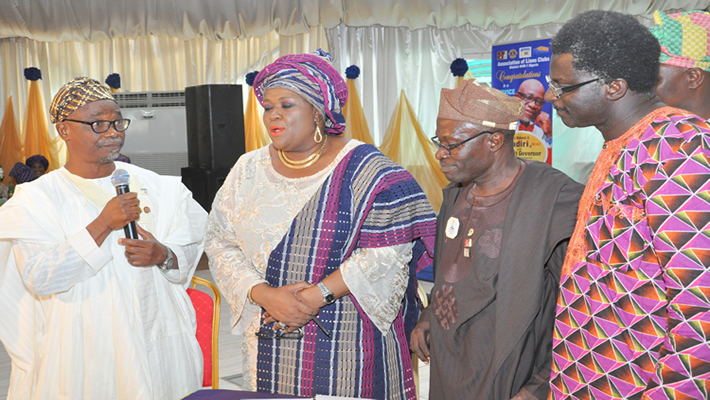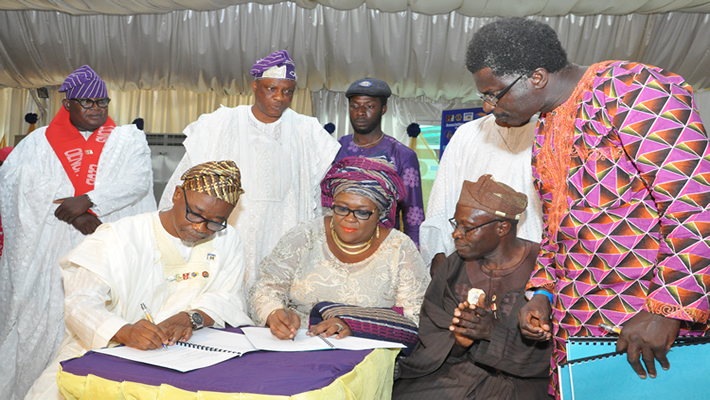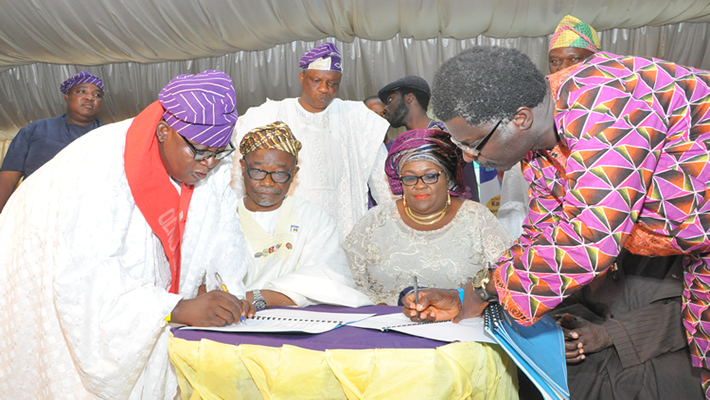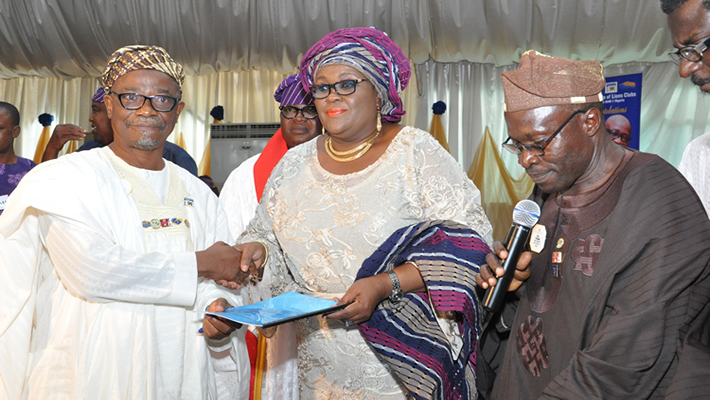 Speaking earlier, Senator Adegbenga Kaka a former Deputy Governor of Ogun State who was the Chairman of the event urged the members of the Lions Club to embrace and invest in the indigenous technologies available in the Institute as a means of resolving the paradox of Nigeria's unemployment crisis. He said FIIRO is about the most important Institution in Nigeria that has the capacity to bail out the nation out of its current economic crisis through diversification of the economy into agriculture and agro-processing.
Lion Waheed Kadiri thanked the DG/CEO of FIIRO and her team members for gracing the occasion and for the beautiful presentation on investment opportunities for diversifying the national economy. He promised that Lions Club will engage fully engage FIIRO on youth empowerment and also in assisting members of Lion Club to set up small and medium enterprises based on FIIRO technologies. The DG/CEO in her closing remarks, called for setting up of an Implementation Committee that should have a target of organizing a program per quarter.
The DG/CEO commended Lion Waheed Kadiri, a town planner for initiating programmes that will outlive his one year tenure of District Governor. Lion Waheed appreciated the enormous potential of FIIRO towards realizing his goal of serving the community through entrepreneurship empowerment.