Oluwaseun Ruth Ishola is a research officer in the Nutraceutical, Aromatic and Pesticidal Plant (NAPP's) division of the Chemical, Fiber and Environmental Technology (CFET) department at the Federal Institute of Industrial Research Oshodi (FIIRO).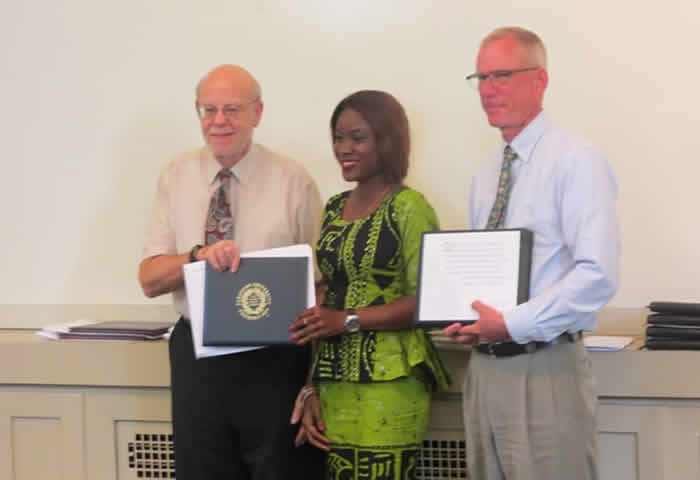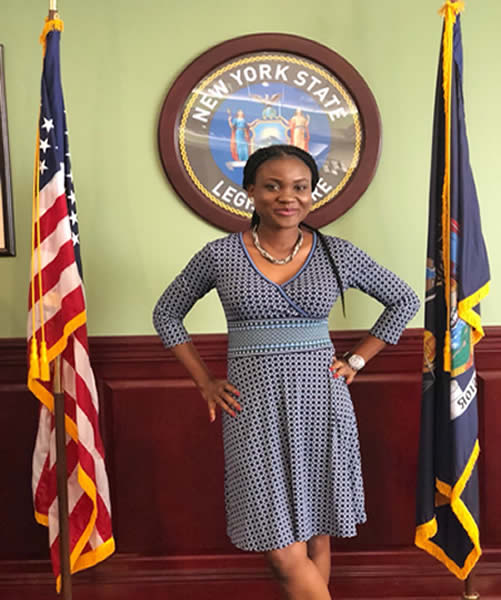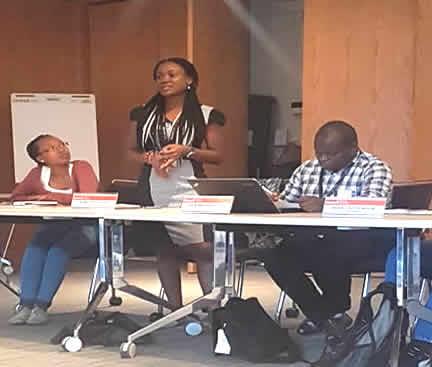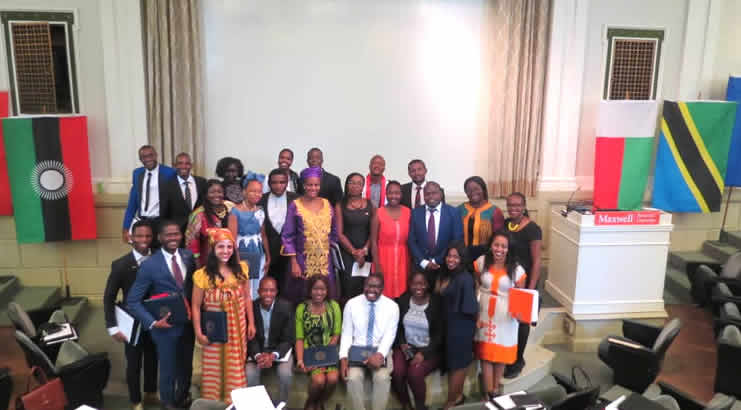 She has over seven years experience conducting research and development projects in Nigeria. Oluwaseun has led and worked in various multidisciplinary research teams, focusing on adding value to underutilized and locally available agricultural raw materials for food and non-food utilization. Through her research outputs, she has created value chain systems with the potential to promote economic inclusion of marginalized groups such as unemployed youths and women. She has a Masters' in Human Nutrition from the University of Ibadan and a Bachelor's degree in Chemistry from Bowen University, Iwo.
In 2016, Oluwaseun was selected as the sole representative for Nigeria for the Young Professional Internship Program (YPIP) of the West African Health Organization (WAHO), during which she acquired regional experience managing issues related to nutrition and child survival. In 2017 she was nominated as one of the top thirty innovators for North and West Africa in the Gender in Agribusiness Investments in Africa (GAIA) organized by the African Women in Agricultural Research and Development (AWARD).
In recognition of her work and contributions toward driving socio-economic impact in her country and region, Oluwaseun was recently selected as one of seven hundred young African leaders for the Mandela Washington Fellowship (MWF) 2018.
The MWF for Young African Leaders is the flagship program of the Young African Leaders Initiative (YALI) by the U.S. Department of State which empowers young people through academic coursework, leadership training, and networking.
The fellowship received 11,000 applications from Nigeria in 2018 out of which 60 were selected.
Under the Public Management track of the fellowship, Oluwaseun attended a six week academic training at the Maxwell School of Public Management and International Relations, Syracuse University, New York where she acquired extensive knowledge, skills and competencies in public management.
At the end of the academic training, she proceeded for a three day summit at Washington DC where she was awarded a certificate of completion by the Department of State. These exposures qualify Oluwaseun as an alumnus of Maxwell School, Syracuse University and a Mandela Washington Fellow. Going forward, her vision is to have her research findings influence public sector policies with a sustainable impact on the health and development sectors in Nigeria and Africa at large.